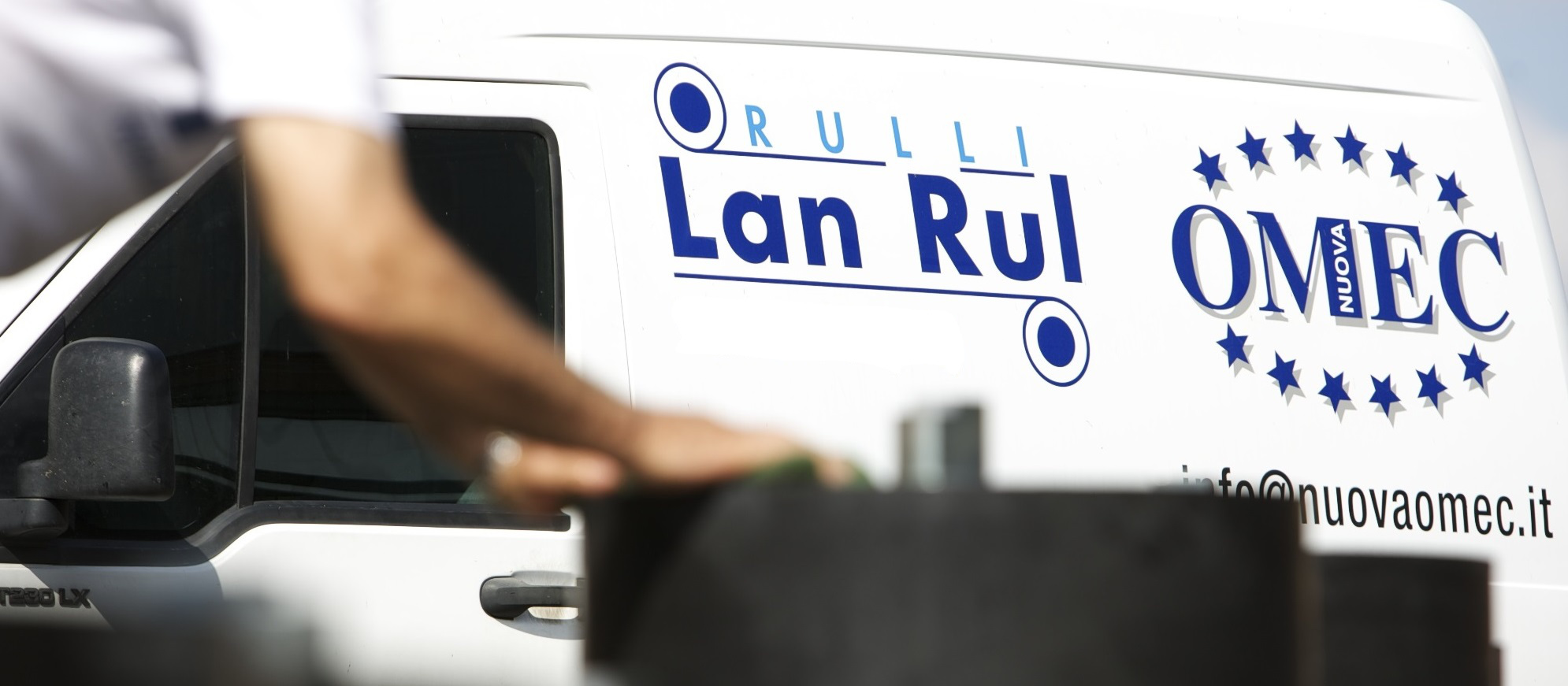 The Company
Nuova Omec is a reality which operates from over fifty years in the production of rollers starting from ceramic sector to all the logistic sectors. The range of produced rollers covers all productive process, from belt conveyors of raw material to roller conveyors of final line for the motion of packaged products. All rollers can be supplied with different types of covering: polyurethane, silicon, rubber. PVC, neoprene.
Nuova Omec works actively with technical office of its own customers researching new and more rational application of rollers. In 2004 Nuova Omec acquired LanRul® company from Bologna, historical brand in rollers production, specialized in rollers for bulk materials belt conveyors.
Through this operation it acquired the know-how for the roller production for every industrial sector logistic; from idle rolls to motorized and frictioned one for light, medium and heavy weight.
The acquired experience in many years of activity allowed Nuova Omec to study and provide machines and specific equipment for its own necessities. An important research and development department and a CNC shaping machines park assure its complete autonomy and productive self-sufficiency, achieving to build a wide range of standardized rollers by catalogue and special rollers and by customer's drawing too. The factory has a new generation informatic system which allows to manage the production both of small and big lots with an extreme flexibility and efficiency.
Nuova Omec can product rollers with a maximum diameter up to 160mm and up to 5000mm length, drums up to 500mm diameter and up to 1300mm length. The staff is composed by 40 unities and by sales agents over all national territory. Nuova Omec proposes a complete range of rollers, with a reliable product with competitive prices.
The great flexibility, the technical collaboration that Nuova Omec offers to the respective customer's technical offices, a fast and efficient spare parts service make Nuova Omec an able, useful and convenient partner for every logistic necessity.